The Ebola situation in Uganda is currently in the districts of Mubende and Kasanda which are transit districts with no travel destination.
In the above named affected districts, the situation is under control by the Ministry of Health and the general public is advised to follow the set guideline in preventing the spread of Ebola including not coming into contact with the suspected Ebola victim.
The safety and health of our travelers or visitors are of the highest priority and we urge them to observe the set guidelines in place as communicated by the Ministry of Health as their great experiences in the various safari destinations in the country.
Tourism is open in Uganda and NO travel experience or travel destination has been suspended. Relatedly, the government also advised tourists against cancellation of bookings to Uganda emphasizing that "the Ebola outbreak is in just two districts of Mubende and Kassanda which are being managed well-given experience from handling past epidemics and pandemics."
All visitors entering the Uganda through airport and land borders are screened to ensure the safety of every traveler.
The Uganda Tourism Board also released a statement on the current Ebola situation in Uganda and further concluding that all travel destinations in Uganda are safe for all National and International travelers. Below is a copy of Uganda Tourism Statement on Ebola.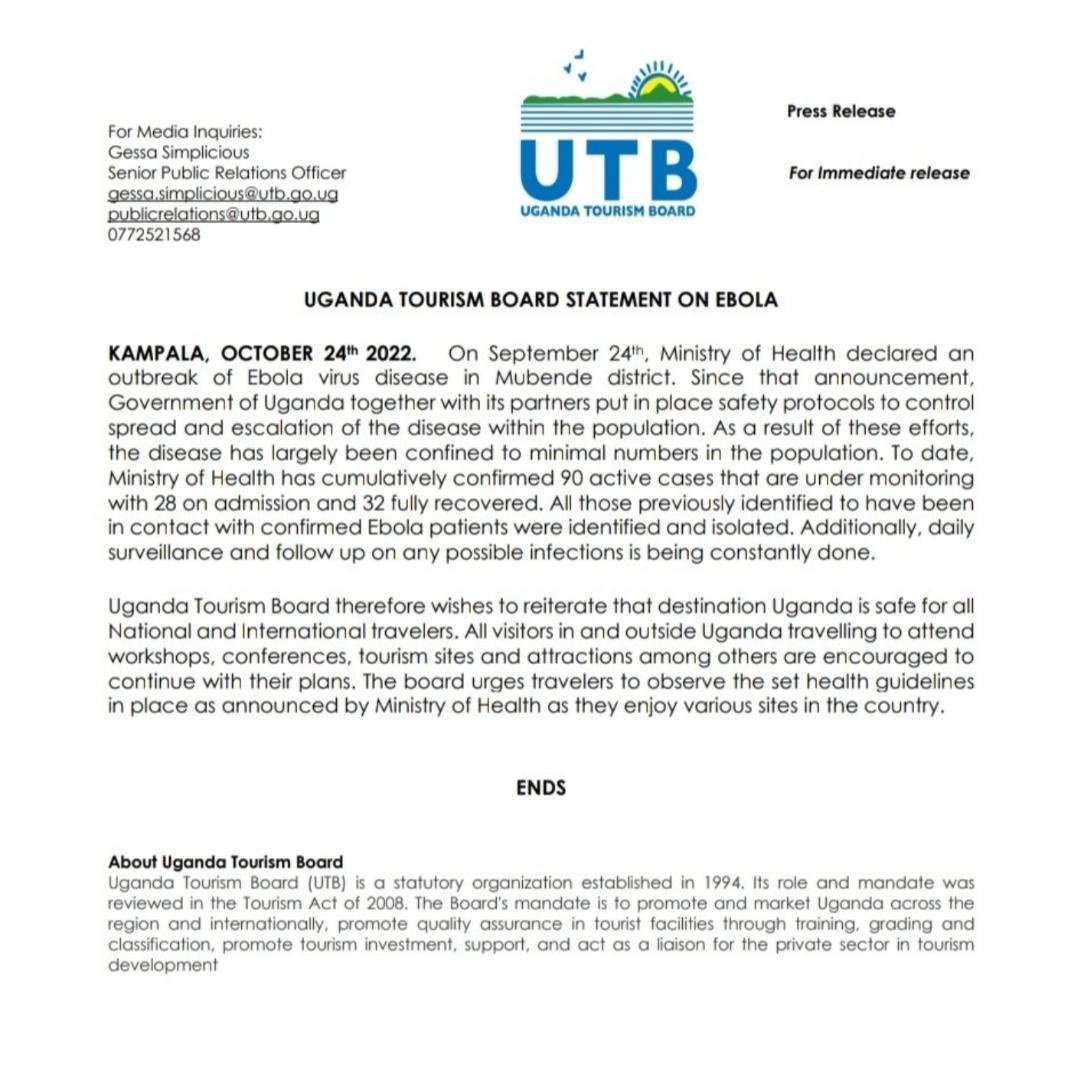 If the situation gets unbearable, we will definitely update you on the same.
In the meantime, tourism is ongoing and open in Uganda and we continue providing memorable and enriching travel experiences in Uganda.
Other Travel Information